Costa Del Sol Harpist.  A live harp player can add a touch of class, distinction, and romance to your event.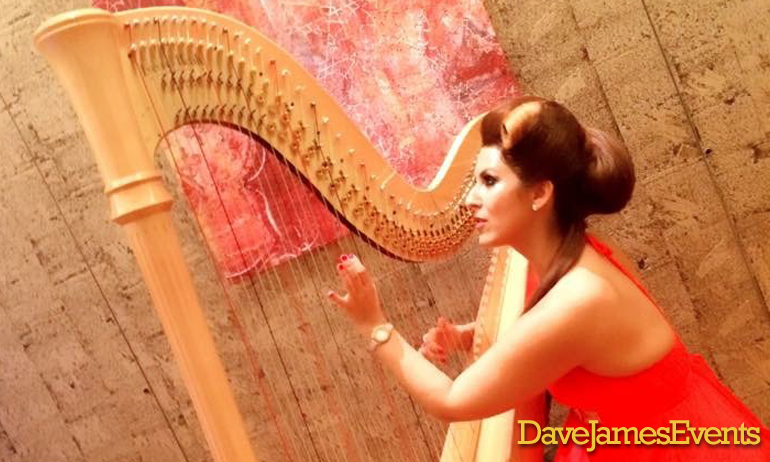 Costa Del Sol Harpist
Alejandra Medrano is an accomplished harp player, whose performances have touched audiences around the world.  Now based on the Costa Del Sol, Alejandra is available to play at functions and weddings, bringing class and style to your event.
Alejandra's experience is vast.  She has performed at the wedding of the Princess of Quatar.  "The power of music is so great.  I take my audience to an atmosphere of peace and joy.  This is my passion" she says.
Watch Alejandra perform here:
To include a performance by Alejandra  at your wedding or event, please fill in the form below or contact +34 684 023403