Uplights.  Our stunning uplights can bring any room or outside space to life.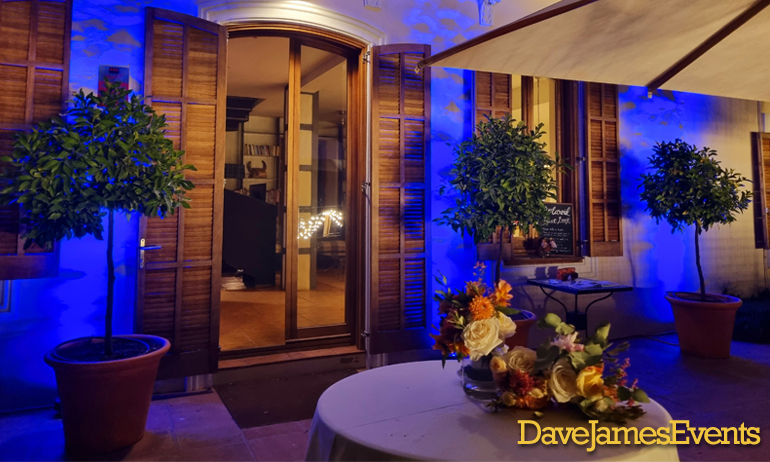 Uplights
Our uplights can be used both indoors and outside.  They are battery powered so there will be no unsightly cables or trip hazards!  These powerful lights can be used to highlight architectural features, brighten up a space, or create a magical atmosphere.  Our team can position the lights to make the most of your space.  You can even choose a colour scheme to match your event theme!
These uplights can be added to any of our wedding and disco packages.  The price is just €150 for 5 uplights, or €250 for 10 uplights.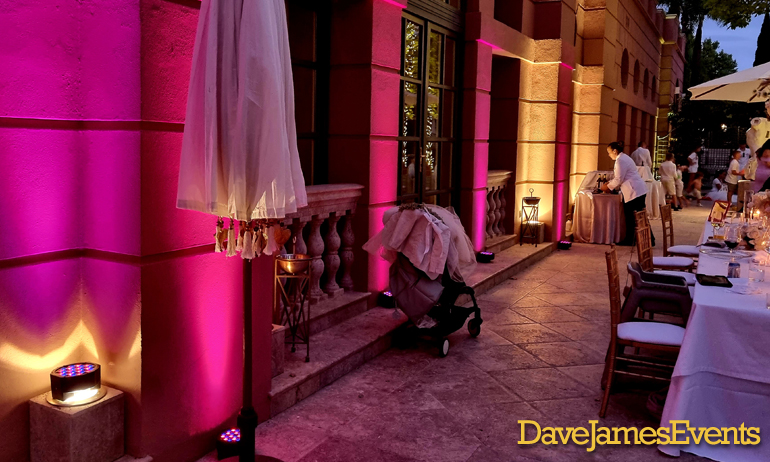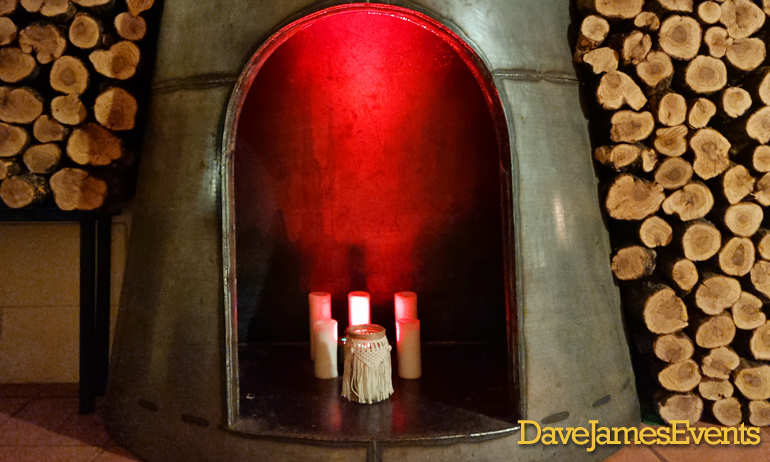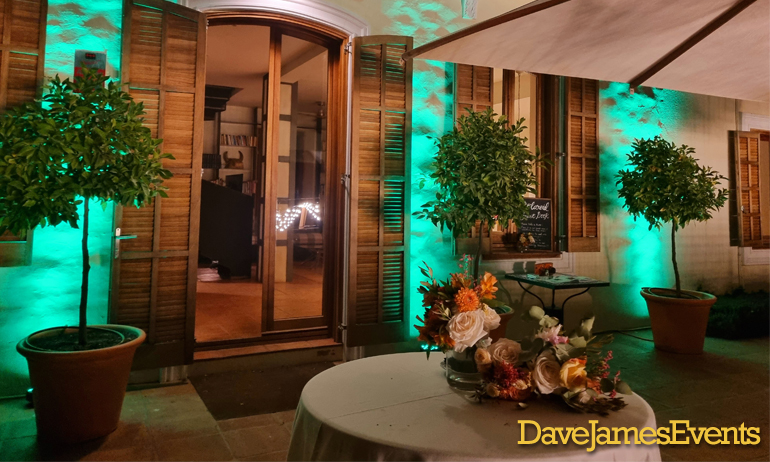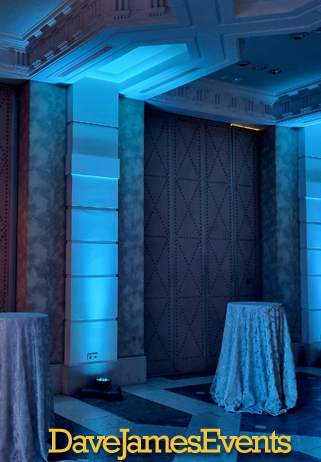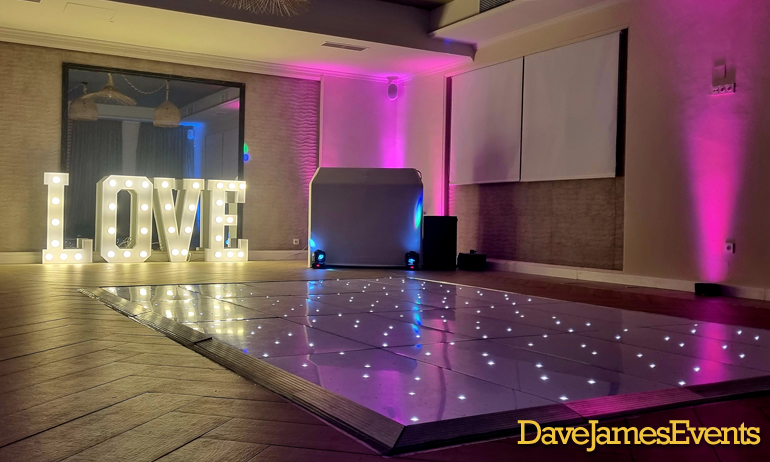 Contact us and find out more about our uplights! Please call, text, or WhatsApp +34 684 023403 or simply fill in the form below  and we will get back to you.